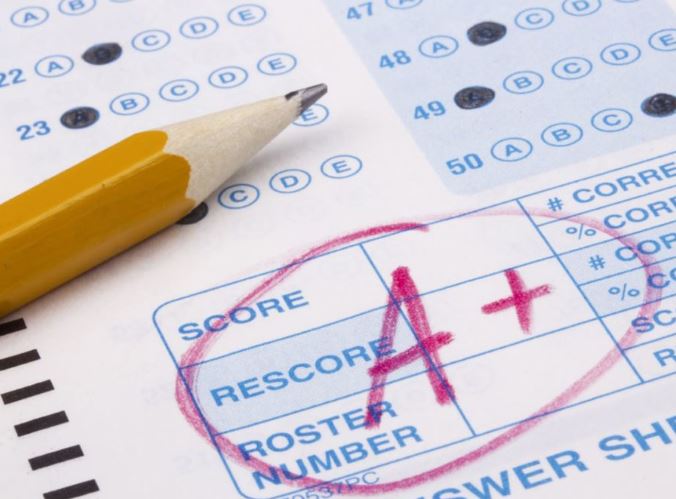 ---
Overcome Test Anxiety, Improve Study Habits with Hypnosis Chicago.
When it comes to Test-Taking, hypnosis can:
Help you pass exams you failed in the past
Significantly boost your scores
Help you to remain calm and relaxed
Stop second-guessing your answers
Stop being obsessed with the clock
Tune out and ignore distractions
Help with memory, recall, and reasoning
Stay calm, so you can benefit from your studying
When it comes to Study Habits, hypnosis can:
Stop procrastinating and start studying
Improve your focus
Tune out and ignore distractions
Boost your comprehension
Improve memory and recall
Study more efficiently
Can hypnosis really help me boost my test scores?
Yes. Actually, this is an issue that I have seen a very high success rate with. Although hypnosis can't give you any intelligence you don't already have, it can help release what is already there. Studies show that stress and anxiety interferes with focus, memory and concentration.
So if you are putting too much pressure on yourself to succeed, if you are afraid you can't master the material or will freeze during the exam, this can become a self-fulfilling prophecy.
Hypnosis can help remove negative thinking, fear and self-limiting beliefs that are often behind poor test scores and failed exams. In some cases, clients have felt so defeated that they think studying is useless, since they feel they're going to fail anyway.
The secret here is to help you relax, turn off the negative self-talk and boost your confidence in this area. Over the years, I have had quite a few very successful students, including many medical residents, come to me for help in this area. Nearly everyone I have worked with has seen a significant improvement, and in many cases, the turnaround was literally life-changing. It just goes to show us how much we are often getting in our own way, and how hypnosis can help us remove these blocks and limitations.
---
Client Results:
"I just wanted to let you know some news…I PASSED THE EXAM!!!  I would like to thank you for your help and guidance along the way – I could not have done it without your help.

You truly did help me gain back my confidence in myself and allowed me to be successful and overcome my testing anxiety. Thank you so much for everything. I really liked how the idea of the test related to a recipe  I  thought about that a lot! So thanks again…you have helped me move into the next stage of my life"Liesl Schuberth

"You helped me in three sessions, within a week to conquer my fear of the verbal reasoning portion of the MCAT exam. As it turns out, my score improved five points, from a 4 to a 9, which is huge in itself!! In fact, I called and spoke with the President of the AAMC and his secretary who was floored that after seeking your help I could make such a strong comeback. I am now on par and competitive with the other applicants in that area.

I was so happy and thrilled that you could help me out like that. Anyway, I just wanted to say thank you for your time, understanding, and help. I look forward to working with you again!"   Marney P.

"You know last time I came to see you I froze up for one whole hour while taking my exams. I hated that feeling. But this time I was so relaxed."Kristan B.

"I have to tell you I am extremely pleased with the results of our last session. Instead of mindlessly re-reading the same paragraph over and over again, and not remembering what I read, I am now able to read normally. I can get to the next paragraph. This last week I actually read a whole chapter and I haven't been able to do that for months. And for the first time, the material seems to be sticking in my brain. I now feel confident that I'll be able to pass my exams."   Marcy J. K.

"I am good at my job but I couldn't pass my exams. People in the office were beginning to look at me and wonder what was wrong. I almost felt some were sniggering behind my back. By the time I came to see you, I'd failed the exams 3 times. It was humiliating.

But now I'm happy to report that after our work together (about 4 to 5 sessions) I have finally passed! It is an unbelievable relief and feeling to be able to get on with my life. I just wanted to call and let you know, so thank you for your part in this." Pat B.
"These are all true case histories. However, results will vary from individual to individual depending on how well you respond to hypnosis, how many sessions you do, how often you listen to the recordings."
---
Frequently Asked Questions:
What is your success rate with test anxiety?
If I told you my success rate, you probably wouldn't believe me, it's that good. Nearly every client who has come to me for this has been able to pass exams that they've failed several times, achieved higher scores in subjects than they ever have in their life, and been able to move forward with their lives.
I've worked with medical school students to pass their Step One and Step Two exams, doctors who want to pass their boards, law students who need to pass the bar, brokers who are working towards their Series 7 certification, and so on. Many, many students want to score higher on the GRE exams, LSAT or MCATs. Some students just want to do better on biology or French classes.
Nearly all have achieved success with hypnosis. I can't take credit for this.
Obviously, these clients had the intelligence to do the work, and hypnosis just helped them release their potential. If someone didn't have the innate aptitude, it is doubtful that hypnosis could help.
However, while hypnosis can't give you any intelligence you don't already have, but it can release what is there. And they say we only use 10% of our brain. It is very possible that you, just like these other clients, are much smarter than you think.
What about Study Habits?
Hypnosis is an excellent tool for helping you to tune out and ignore distractions and focus on your studies. It can help you to feel less overwhelmed by the amount of material, take it one step at a time, and just do it.
Negative self-talk and feelings of impending doom regarding the outcome are also addressed. There are some powerful NLP re-framing techniques that can be used to help you actually enjoy studying.
Read the testimonials  for yourself. Or if you're ready, book your appointment today and move your life forward.
Book an Appointment TODAY
Questions?  eMail me at rlauer@hypnosischicago.com or call Rebecca at 312-664-7027 
Rates:
Your first session is a full 90-minutes so that we can do a thorough intake.  All first-time clients MUST register for a 90-minute session, and then may purchase one-hour sessions later.
This is for a follow up session on the same issue and runs 60 minutes
My most popular package, this is a two-hour, two 60 minute sessions back-to-back  designed to be used for one issue.
*** Save with a Package ***
3 Sessions for $525 …  SAVE $ 70 
4 Sessions for $650 …  SAVE $125
6 Sessions for $925 …  SAVE $200
You will be able to book a specific appointment date/time after the package is purchased.
 Have Questions?
Send Rebecca an eMail here or  call Rebecca at 312-664-7027
---
Book an Appointment

Check the Schedule Availability here
Hypnosis Chicago is located in Downtown Chicago (near Northwestern Hospital) at 233 E. Erie St. Suite 611